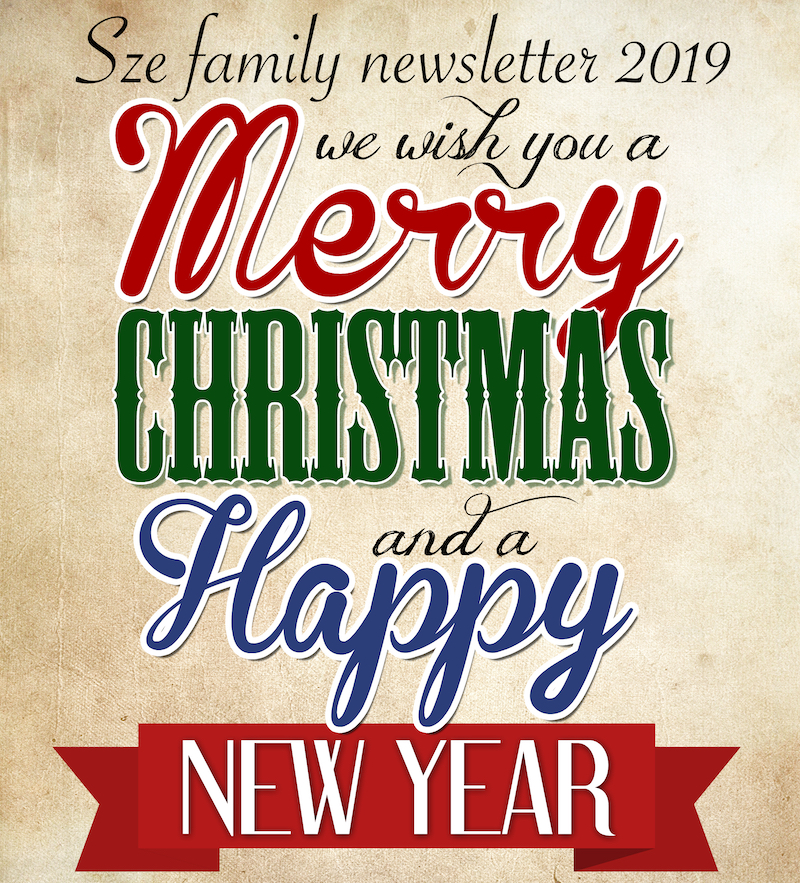 2019 is a year of change. Both Charlotte and Atticus started attending a charter school which is farther away from home with no school bus service, and there's major change at work for Winnie and Cliff.
Atticus graduated from pre-K and was selected in the lottery of entering a charter school as a kindergartener. Charlotte rode along with her brother to the new school. We are grateful that they both have the opportunity to attend the same charter school. Starting this new school means that the schedule of our whole family changed. It is lucky to find a neighbor family to do the carpool in the morning; Charlotte no longer attended her 5-day chinese after-school program and we have to re-plan the schedule of the afterschool activities. Because of this new busy schedule, Winnie decided to stay home and focus on the family. But she is still working part-time helping her colleagues out in transition and training new replacements.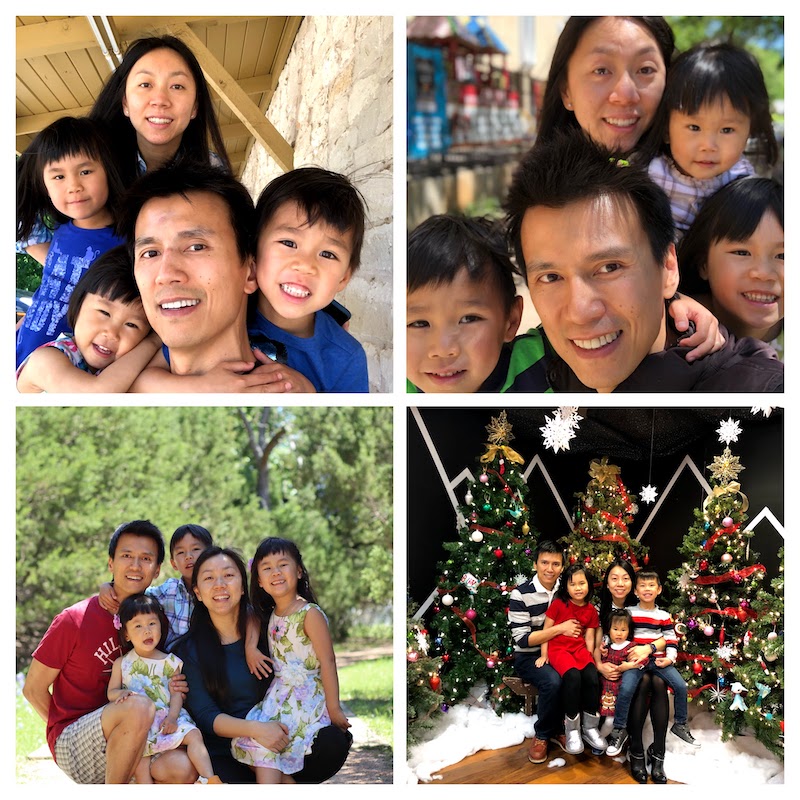 This is a year of travel as well. In May, Cliff took Charlotte and Atticus to Hong kong for more than a month. He managed to work in the Hong Kong office while kids were spending time with grandparents. Winnie and Avery joined them in Hong Kong around early June. It is always good for the kids to be exposed to Hong Kong culture and be around with the families.
Other than the trip to Hong Kong, we also took a few other trips in the fall. Thanks to our great family in Houston. Winnie's mom was so nice to take care of the kids while Cliff and Winnie took a 5 days vacation to Belize. We had a good time and were able to spend some quality time with each other. We enjoyed scuba diving and hiking to the Maya civilization sites. We got to see the second largest barrier reef system in the world. It was scary to see Cliff swimming next to the nurse sharks (20+ of them!) while they were fighting for food. Kids enjoyed being away from the house and loved spending time with their beloved extended family! With Avery getting older, kids are a lot easier to travel with. Avery enjoys sleeping in between her siblings when travelling.
During the fall break in October, we traveled to San Francisco. While enjoying our lunch in chinatown, our rental car window was smashed and backpacks were taken. Luckily, our wallets and phones were with us. But it was still a lot of hassle to get all other lost items replaced. We also drove up to Yosemite National Park for 2 days. We stayed for a night inside the park (thanks for some last minute cancelation) and it was quite an experience. Kids enjoyed hanging out with nature and hiking.
Our travel plan did not stop when the weather got cold. Two weeks before thanksgiving, we decided to join another family for a road trip to Durango Colorado for skiing (not our idea!). We rented a 12-person van for 9 of us. There was fresh snow on the first day we arrived. Snow was powdery and was perfect for skiing. During winter break, we visited New York and Boston to see our old friends. Great weather allowed us to ski one last time before the New Year.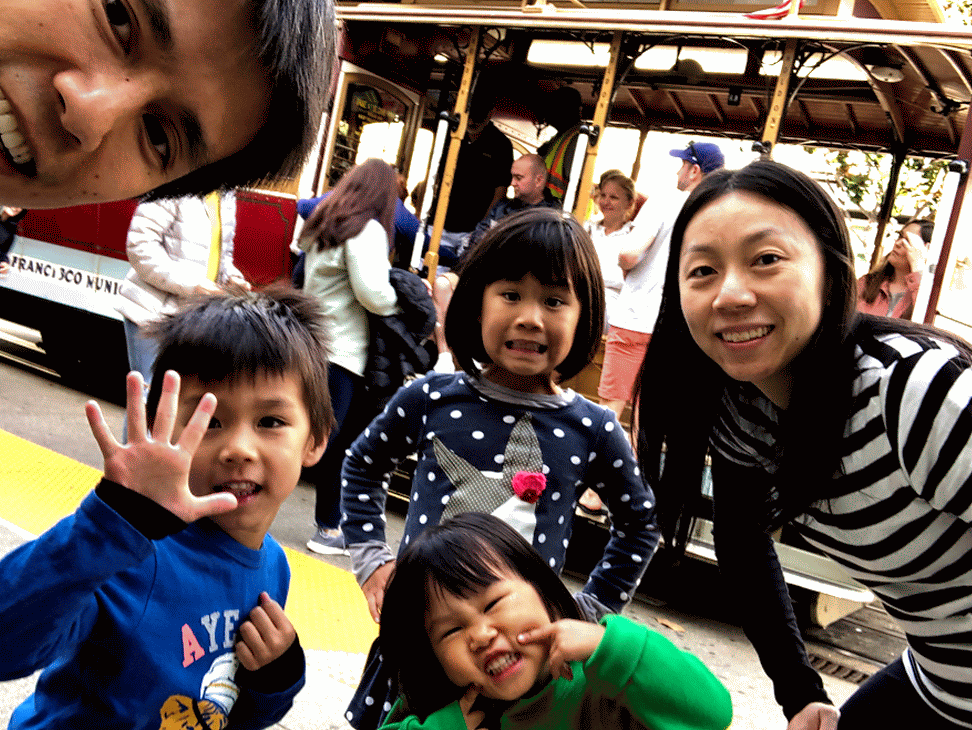 Cliff moved into a new organization within the company and was challenged to build a new team in Austin from scratch. The projects for the team are ambitious and Cliff has to travel a little bit more than last year. However, Cliff is "uncomfortably excited" to work on these new projects. His team looks forward to delivering the first set of products in early 2020.
What a blessing for the Sze family when the kids are getting along so well. Most of the time when the kids come back from school, they will play together by themselves, to name a few: hide-and-seek, roleplays (Avery is usually the mommy and the older siblings are the doggies), singing performance with audiences, piano recital etc. Charlotte has been very patient and she took care of the younger siblings very well.
Charlotte's piano journey continues and she had her first recital in November. She was the first performer in the program and we were surprised by how confident she was in front of the crowd. She started to show her passion in music, singing and dancing.
Atticus outgrew his 12' bike and we got him a 16' bike. He continues to amaze us with his talent in sports. He skied down the blue slopes in Colorado during November when it was just his second time skiing. He made huge progress in skiing during the winter break in Wachusett Mountain. We are so happy to see that kids enjoying skiing like their parents. We will look forward to our future ski trips.
It is hilarious to see Avery who is only 2 years old tries to do everything her siblings do, all by herself. She continues to display the third child syndrome. She is on her own a lot of times and our attention got divided the oldest two who can communicate fluently. She sometimes surprises us with her motor skills development and her braveness. We are so proud of her to be independent (and could be a headache!).
Looking forward to an adventurous year in 2020 and we wish you a merry Christmas and happy new year.
Love,
Cliff, Winnie, Charlotte, Atticus and Avery